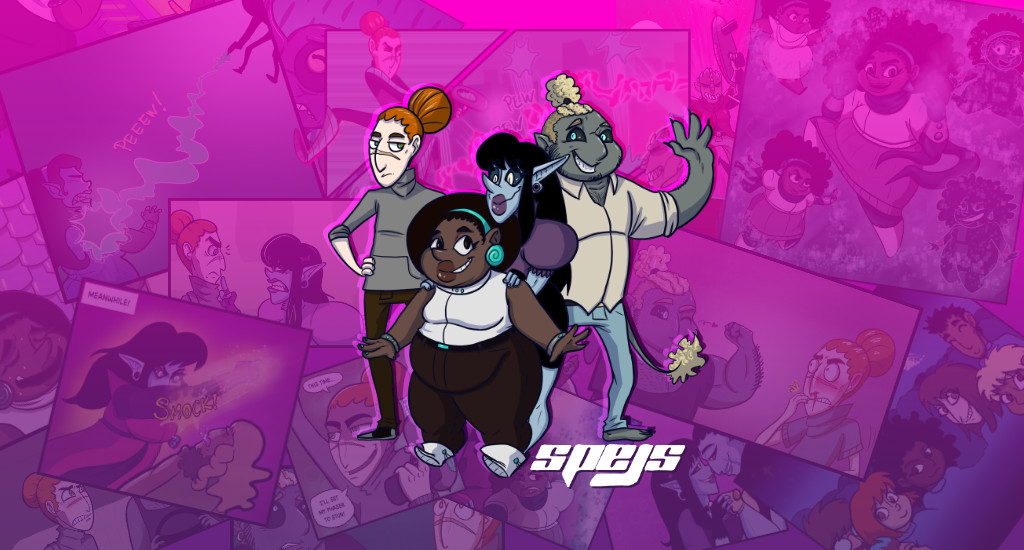 SPEJS is a queer space opera that I started to draw in 2015. It follows four people that have joined forces to hunt down bad guys for money in a far away part of space where blue-skinned women are magic, space trolls are non-binary and humans just tries to get along in this world where they are considered a bit suspicious.
Book one follow Ragna as they're having an interview with Gav, team SPEJS' potential new pilot. Ragna suddenly see an opportunity to get back at an old enemy and the interview turns into a car chase and poor Gav needs to adapt to the situation.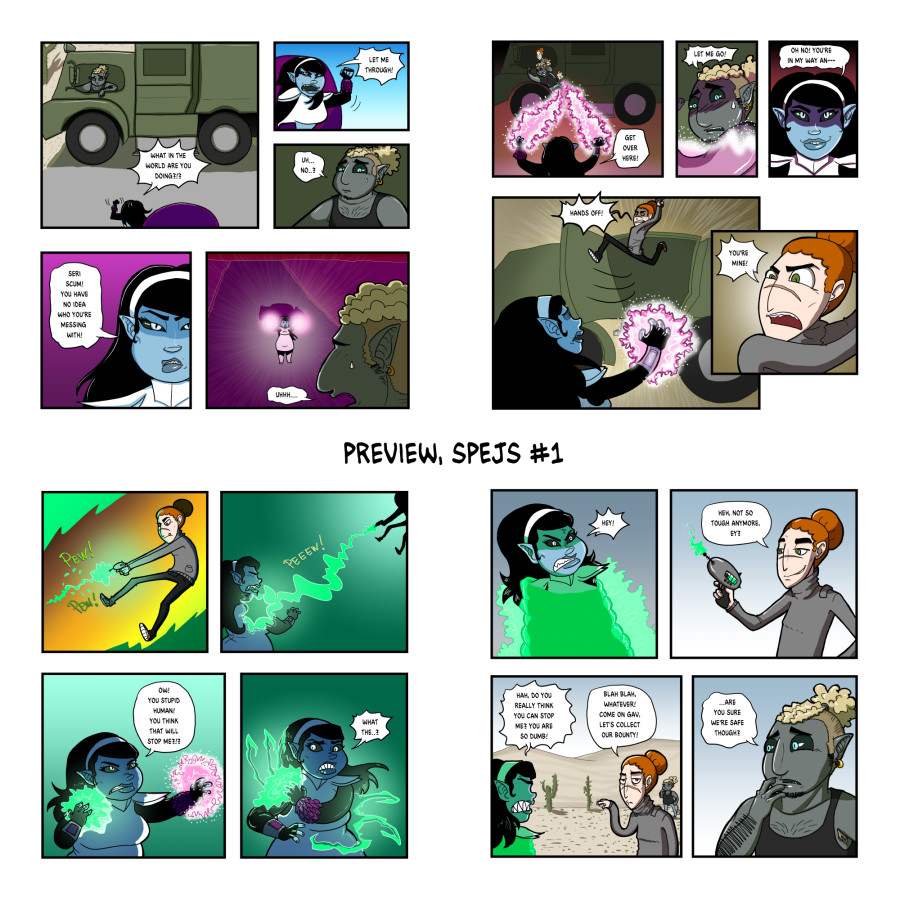 Book two follows Swagata and Morwen on a mission on a party in pangee space. They're supposed to make sure a pangee hotshot's artefacts won't be stolen by burglars as there's been a heist wave within pangee society lately. Swagata and Morwen find the burglars and notices something bigger might be brweing…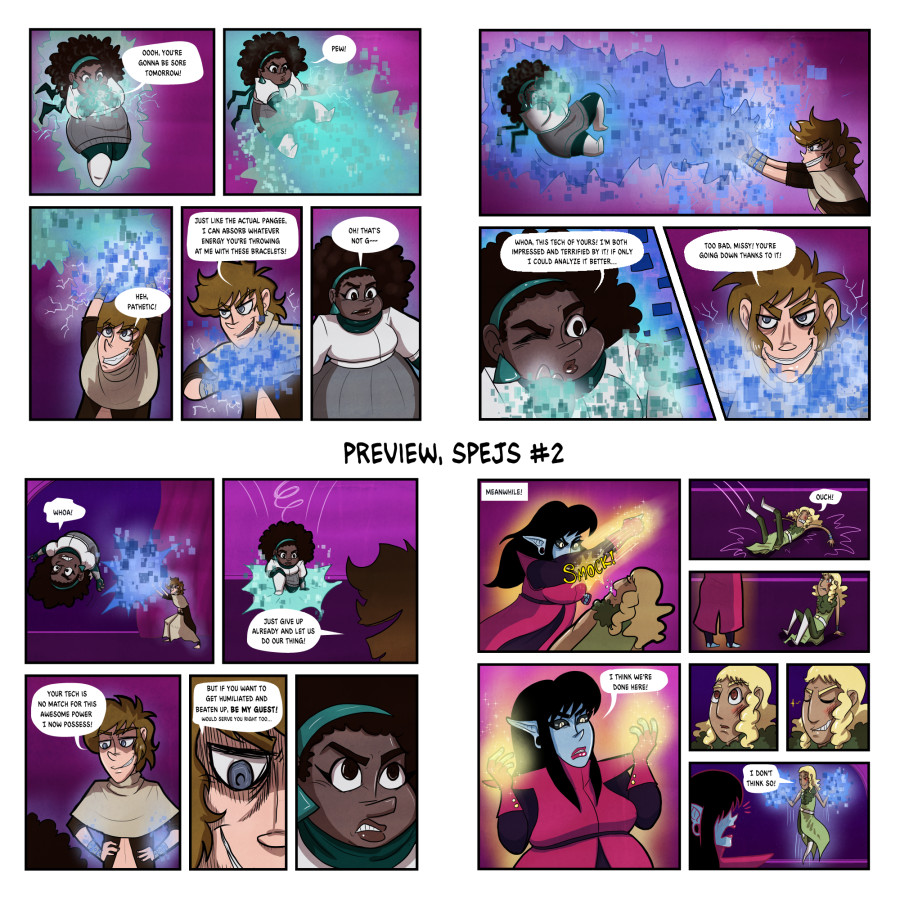 In book 3, we meet Ragna and Gav again. gav is moving in to SPEJS headquarters and Ragna helps him feel like home. They eventually take a trip to Aeros city where Ragna has to face someone from their previous life, and it isn't a happy reunion..!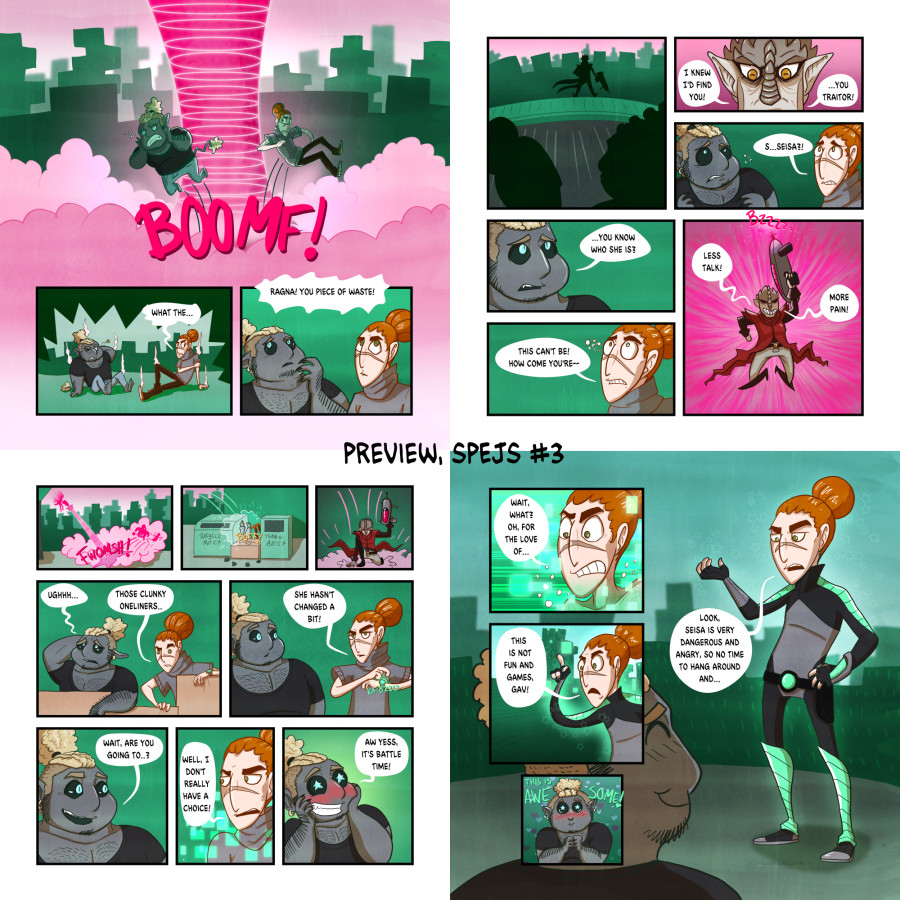 Book 4 has a bunch of different short stories; Swagata & Gav team up to find out more about the weird tech Swagata and Morwen found in book 2, we learn how Morwen and Ragna joined team SPEJS and Ragna learns about Gav's social media habits…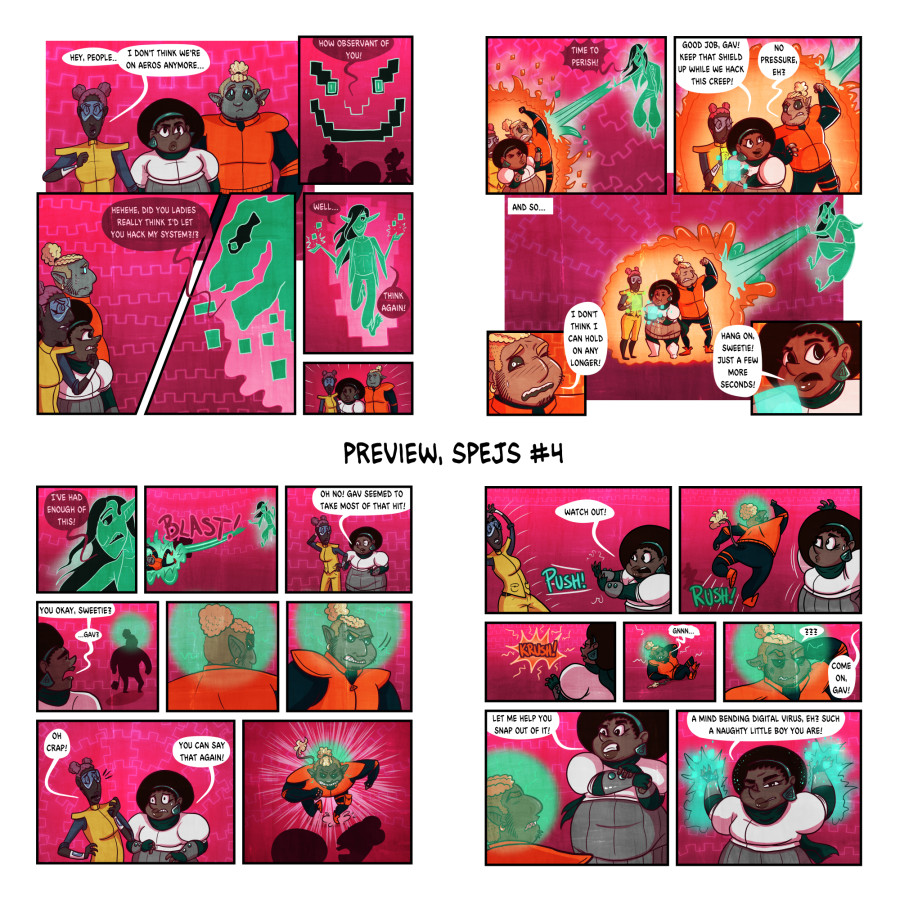 Book 5 is what I'd call the "beach episode", the calm before the storm 😉 Team SPEJS take in at a luxurious spa resort and have to deal with romance and a thief trying to steal artifacts from the venue.
This comic is available digitally in my Gumroad shop, and if you find me at a physical event, I'll also have the books in physical form for sale. If you're interested in getting them via mail, e-mail me at jennula [a] gmail.com and I can see what I can do 🙂